2023 NDRA FINALS RODEO
Watford City, ND
McKenzie County Ag Expo
Friday, September 22nd, 7 pm CT
Saturday, September 23rd,1 pm CT
Saturday, September 23rd, 7 pm CT
2023 NDRA Finals Personnel
Judges: Denny Heid, Chuck Christman, Rick Sigvaldsen
Bullfighters: Layton Woodbury, Dylan Woodbury
Pick Up Men: Lee Dunford, Wayne DeWitt
Timers: Samantha Drader, Mindy Sigvaldsen
Finals Secretary: Barb Waagen
Finals Information
Check in:
Check in for the finals will start at 3 PM CT. There will be one companion pass issued per contestant and they must be present when checking in. No loose wristbands will be given out. Stock Contractors will be issued three wristbands and will need to be present to be put on by the secretary.
Finals Day Sheets:
Click here for the Finals Day Sheet
Open Arena:
Friday 4-6 pm
Saturday 11 am - 12 pm
Finals Ground Rules:
Click here for Finals Ground Rules
Finals Contestant Meeting:
Mandatory Contestant Meeting Friday, September 22nd, 5:15 pm CT. This will be a short meeting.
A $50 fine is assessed if you are not there.
Finals Contestant Pictures:
5:30 pm or immediately following the meeting.
Finals Contestants Awards:
Go Round winners will take a victory lap immediately following the event.
If you are leading the performance, stay close until it is over.
All 2023 Finals & Year End Awards will be given at the NDRA Banquet, November 11th in Medora.
Awards presented at the Banquet will be: NDRA Rodeo of the Year, 1st Go Buckle, 2nd Go Buckle, 3rd Go Buckle, Finals Buckle, Reserve Buckle, Year End Buckle, Saddle, Horse of the Year, Rookie of the Year, All-Around Champioins
Stalling:
There will be no stabling your horses to your trailer during the finals overnight or creating a pen next to your trailer to keep them in. You must purchase a stall if you are staying on the grounds or you will need to make other arrangements for keeping your horses over the weekend.
Stalls are managed by the McKenzie County 4H Junior Leaders. Stalls are $20 per horse per night.
Click here to download the form. Form & payment are due by September 15th.
You must clean out your stall before you leave. If you fail to clean out your designated stall(s) you will be assesed a $50 fine for each stall you rented that was not properly cleaned out. There will be wheel barrows and stall cleaning items available to assist in cleaning your stalls.
Electrity: Call the McKenzie County Ag Expo to reserve electrictal outlets #701-842-3976
Lodging Information: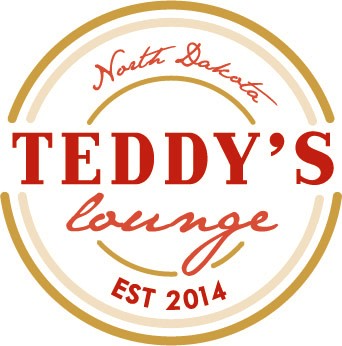 Host Hotel: Teddy's Residential Suites - 701-842-6480
113 9th Ave SE - Watford City, ND 58854
$105-125 depending on the room requested/available

Host Hotel: Little Missouri Inn & Suites - 701-842-6262
109 9th Ave SE - Watford City, ND 58854
$89-109 depending on room requested/available
Vendor Booth:
If someone is interested in having a booth at this year's finals, Click here for more information and to submit your application on the vendor booth for the finals.