2020 NDRA FINALS RODEO
Watford City, ND
McKenzie County Fairgrounds Multipurpose Building
Friday, September 25th at 7 pm CT
Saturday, September 26th at 6 pm CT
2020 NDRA Finals Personnel
Judges - Denny Heid, Howard Larson, Don Schmid
Bullfighters- Jake Fox, Gus Kronberg
Pick Up Men - Ryan Hanna, Brandon Hatzenbuhler
Timers - Tammy Backhaus, Samantha Drader
Finals Secretary - Barb Waagen
Finals Information
Check in:
Check in for the finals will start at 3 PM CT in the indoor arena upstairs in the office at the top of the stairs. There will be one companion pass issued per contestant and they must be present when checking in. No loose wristbands will be given out. Stock Contractors will be issued three wristbands and will need to be present to be put on by the secretary.
Open Arena:
The indoor arena will be open to ride in from 3:30-5:30 pm CT on Friday and 2:30-4:30 pm CT on Saturday. The outdoor arena is available for warming up your horses.
Finals Ground Rules:
Click here for a listing of ground rules for the finals.
Finals Contestants Group Pictures:
Friday September 25 starting at 5. If for some reason that time does not work for you please contact your event director or Sara so you can work together to find a time that will. If you don't show up for pictures there will be a $50 fine.
5:00 Bareback
5:10 Steer Wrestling
5:20 Tie Down
5:30 Ladies Breakway...
5:40 Saddlebronc
5:50 Senior Mens Breakaway
6:00 Barrels
6:10 Team Roping Headers
6:20 Team Roping Heelers
6:30 Bull Riding
Please let Sara know if you have any questions. Sara Bubel 701-391-8622
Finals Contestants Awards:
The 2020 Finals Awards will be after the performance Saturday night.
The awards for the event champions will be done in the standard order of events. The awards will be as follow:
Presenting the NDRA Rodeo of the Year
Event Awards Presentation Order:
1st Go Buckle
2nd Go Buckle
Finals Buckle
Reserve Buckle
Year End Buckle
Saddle
Horse of the Year
The Rookie buckles will be during the Tie Down and Barrel Racing.
The All-Around awards will be during the event the winner was in that event.
Event directors please have the 1st-2nd Go buckle winners, Finals, reserve, and year end buckle winners there and ready to go. While they are taking pictures of the current event, please have your event champions ready to go when called upon. Champions are to be ready on the west side of the arena as this is where we will be taking pictures in the middle of the arena. Once the champions are done taking pictures, they will then go towards the tables set up on the east and sign thank you notes. We want everyone to work together to make this go smoothly. If you do not show up for your year-end award you will incur a fine.
Stalling:
There will be no stabling your horses to your trailer during the finals overnight or creating a pen next to your trailer to keep them in. You must purchase a stall if you are staying on the grounds or you will need to make other arrangements for keeping your horses over the weekend.
Stalls are available and you must fill out form and send in to reserve your stall. The McKenzie County 4-H Leaders are in charge of stalls for this year's finals. Click here to download the form and make your reservation. Stalls are $15 per horse per night.
You must clean out your stall before you leave. If you fail to clean out your designated stall(s) you will be assesed a $50 fine for each stall you rented that was not properly cleaned out. There will be wheel barrows and stall cleaning items available to assist in cleaning your stalls.
Lodging Information: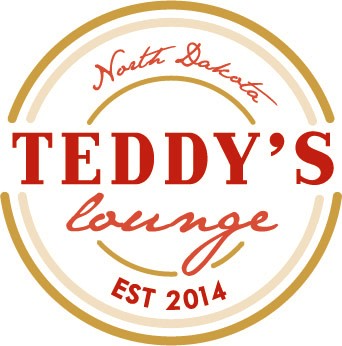 Host Hotel: Teddy's Residential Suites - 701-842-6480
113 9th Ave SE - Watford City, ND 58854

Host Hotel: Little Missouri Inn & Suites - 701-842-6262
109 9th Ave SE - Watford City, ND 58854
This is from Eva from the Host Hotels:
Little Missouri Inn and Suites: $99 + Complimentary breakfast
Teddy's Residential Suites: $119. We are pretty booked up for corporate construction groups at the end of September. We will not be able block rooms but we can offer a negotiated rate of $119. (Normal $169)
Blocked rooms are at Little Missouri Inn, but you can try Teddy's. You will have to pay a little more and be on your own for the breakfast. Rooms in block at Little Missouri Inn will be held at this rate till September 18th. Let me know if you have any other questions. Eva
Vendor Booth:
If someone is interested in having a booth at this year's finals, Click here for more information and to submit your application on the vendor booth for the finals.